Who we are
Our Team of Hospitality Sales & Marketing Experts
---
---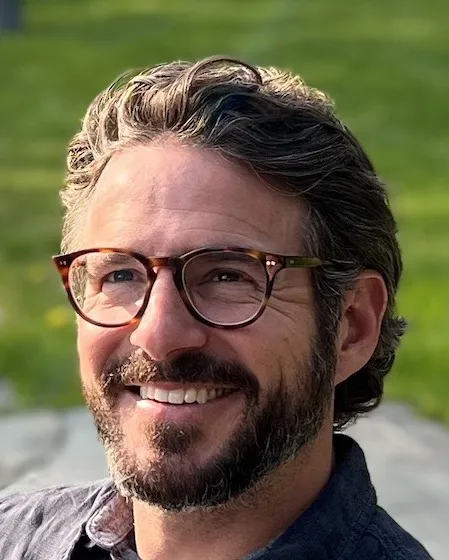 Chris Kelly
Chris has been a part of the White Stone Marketing Team for over 15 years and was excited to transition into a strategic role with White Stone Brokers. After quickly deciding that a career in the legal field held absolutely no interest, Chris cut his teeth in direct sales and account management roles at Google before joining White Stone Marketing as a digital marketing specialist.

Chris has worked in the capacity of direct marketing and consultation to grow revenue for hundreds of new and established lodging properties, including in-depth campaigns with the end goal of helping properties achieve their desired sale price. As an on-site consultant, Chris has performed marketing onboarding for dozens of bed and breakfasts, inns, resorts, boutique hotels, and event venues over the last 10 years. He is an avid fan of muppets and foxes.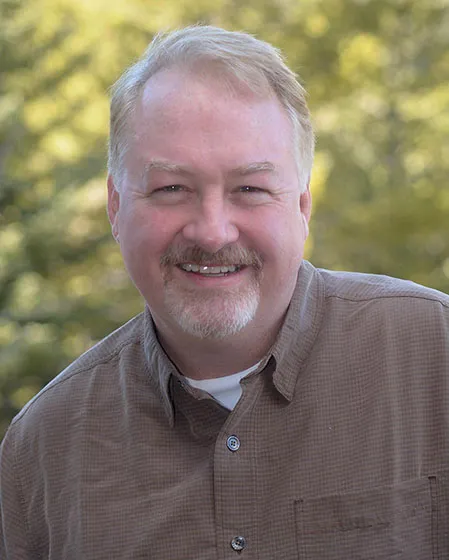 Scott Crumpton
After graduating in Agricultural Business Marketing from California Polytechnic State University, San Luis Obispo, Scott's career ambitions quickly pivoted after he and his wife Allison purchased the Oregon Bed and Breakfast Directory in 1994. The paperbound directory was a cooperative marketing project that featured 300 bed and breakfast inns throughout the state of Oregon. Shortly after assuming ownership of the publication, the internet took on a life of its own. Scott's lightbulb moment hit and he realized that the guidebook could easily transition into an online directory. He put the wheels into motion, saved a few forests, and retired the printed version by launching one of the first online bed and breakfast guides in 1995. The rest as they say is history.

But the story doesn't stop there. As an online publisher, Scott segued his passion for travel and hospitality by creating a service to help luxury inns, boutique hotels and special event venues turn their passion into profits through digital marketing initiatives. Scott has been an industry trailblazer having founded the first internet marketing agency solely dedicated to bed and breakfast inns and creating the original e-commerce tracking code – a tracking system for innkeepers and hoteliers that traced reservation dollars back to the original source. His vision for excellence has produced some of the best design work in our niche industry.

Today Scott oversees the company's growth and works directly with clients. Recently White Stone Marketing expanded its capabilities with the launch of its new wedding and special events marketing department. Scott is often asked to speak at industry events and is considered an expert in his field.
Allison Crumpton
Armed with a degree in English and Communications, Allison, a Valedictorian, graduated from California State University, Bakersfield, and soon began teaching English and writing at a community college in southern Oregon. Her career would take a dramatic turn after she and Scott purchased the Oregon Bed and Breakfast Directory in 1994. Suddenly the teacher added former to her title and assumed the role of guidebook publisher.

Within six months, she and Scott transitioned the publication from printed guidebook to an online directory after witnessing how the world wide web was changing how society operated. Soon after, the twosome launched the first digital marketing agency for the bed and breakfast industry working with innkeepers across North America.

White Stone Marketing was founded in 2002 and was an extension of what the couple had already established – a marketing resource for independent hoteliers to boost their visibility and revenue through internet marketing, web design, reputation management and more. It only seemed natural that White Stone Brokers would become another component of the business.

Scott and Allison have been married since 1992.
Kelly Garbarino
Kelly Garbarino is an expert in market strategy, driving demand, and building successful, profitable inns. Through her first-hand experience as an innkeeper, she brings a holistic view of the industry and experience in successfully implementing new programs. Her work with property owners is focused on helping them understand how to optimize their strategy and define their brand to accelerate revenue.

Prior to joining White Stone Marketing, she worked with an investor where she was instrumental in renovating and rebranding distressed lodging properties. Her career also included inn management positions and luxury real estate marketing.
Susan Galvin
As the General Manager for White Stone Marketing, Susan incorporates her vast array of hospitality industry knowledge, strategic business development skills, as well as her finance education background to take care of not only client needs, but those of the White Stone team. After having worked as the Director of Business Development for Select Registry, Susan knows what it takes to establish and maintain an exceptional hospitality property. Along with her experience of owning a private business, Susan understands all sides of operations, strategy implementation, and collaboration. Her quick thinking and problem-solving skills help remedy the trickiest of challenges to ensure client satisfaction and success.

Susan currently resides in Savannah, Georgia with her husband Jeff and their dogs. With all of their children grown, she enjoys visits with the kids, gardening, and exploring the Low Country marshes, islands, and beaches in her free time.
---
---
Schedule a Complimentary Consultation
We're ready to help you with a successful purchase or sale!
"*" indicates required fields
Our privacy policy ensures that we won't ever share or sell your information.