Are you on the hunt for the perfect wedding venue for sale? Imagine owning a stunning event space that not only serves as a dream wedding location but also offers the added bonus of accommodations. At White Stone Brokers, we specialize in matching you with properties that are primed for hosting unforgettable weddings, complete with romantic B&B rooms for your guests. Whether you're a hospitality investor or an aspiring venue owner, we have a curated selection of our current inns for sale that offer the best of both worlds.
Castle in the Country, Michigan
Location: Southwest Michigan
Features: 10 Guest Rooms, Zoned Commercial
Wedding Venue: Outdoor Decks, Gazebo, Pavilion, 65 Wooded Acres with Pond
Located in a rural setting 6 miles south of Allegan, this award-winning inn is surrounded by the vibrant cities of Kalamazoo and Grand Rapids. The property is a destination for romantic getaways and offers a beautiful gazebo deck for weddings. See more photos and details.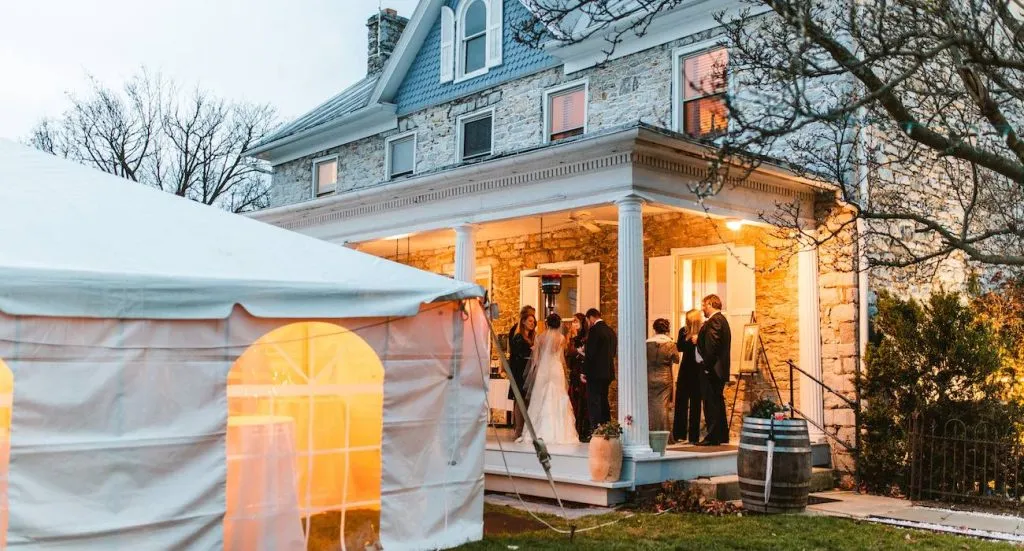 L'Auberge Provencale, Virginia
Location: Northern Virginia Wine Country
Features: 11 Guest Rooms, Award-Winning Restaurant
Wedding Venue: Dining Rooms, 8+ acres of Lawn, Gardens, and Orchards
This historic Northern Virginia inn offers 11 luxurious guest rooms with a focus on their elevated farm-to-table dining experience. Events of various sizes can be hosted in their gardens, and the restaurant offers a 90-seat capacity across its three dining rooms. View virtual tour and more details.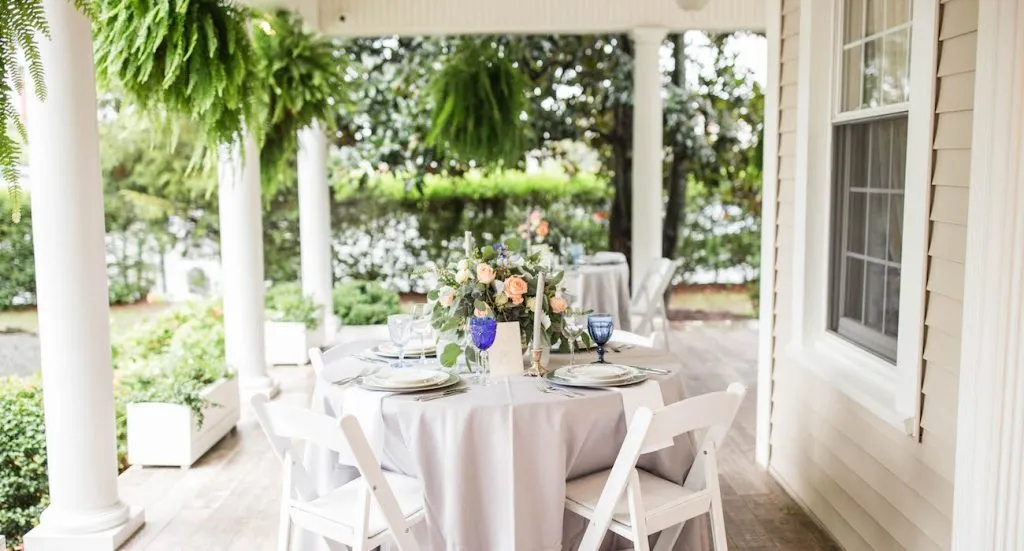 Burke Manor Inn, North Carolina
Location: Gibsonville, NC
Features: 9 Guest Rooms, AAA 4-Diamond Restaurant
Wedding Venue: Event Pavilion, 3+ Manicured Acres
Situated in Gibsonville, NC, this inn offers a AAA 4-Diamond restaurant and a purpose-built wedding and event pavilion. It's less than 20 minutes to Greensboro and offers excellent opportunities for growth. View virtual tour and more details.
Mountain Inn & Venue, Georgia
Location: North Georgia Mountains
Features: 16 Guest Rooms, Award-Winning Restaurant
Wedding Venue: Event Center, 17 Acres of Gardens, Meadows, and Woods
This premier North Georgia bed and breakfast offers an award-winning restaurant and a highly-rated wedding venue. The property is surrounded by National Forest and is perfect for customized destination weddings. See more photos and details.
Eden Vale Inn, California
Location: Placerville, CA
Features: 7 Guest Rooms, On-site Spa
Wedding Venue: Garden Wedding Pavilion, 10+ Acres of Gardens
Located in the heart of Northern California's Gold Country, this luxury inn offers a thriving small wedding business and robust spa and package revenue. The charming pond offers a popular photo opportunity for newlywed couples. View virtual tour and more details.
White Doe Inn, North Carolina
Location: Roanoke Island, Manteo, NC
Features: 9 Guest Rooms, Walkable to Historic Downtown
Wedding Venue: Romantic Gardens and Waterfront Ceremonies
This award-winning North Carolina bed and breakfast is located on Roanoke Island and offers an excellent year-round occupancy. The indoor areas and garden space can comfortably accommodate intimate gatherings of up to 28 people. View virtual tour and more details.
Historic Smithton Inn, Pennsylvania
Location: Lancaster County, Pennsylvania
Features: 9 Guest Rooms, Wine Bar, Restaurant
Wedding Venue: Dining Room, Garden Dining Area and Portable Tent
Located in the heart of Lancaster County, this historic inn was named the Best Bed and Breakfast in Lancaster County in 2023. In addition to hosting intimate events, it offers a profitable year-round lodging and bistro business. View virtual tour and more details.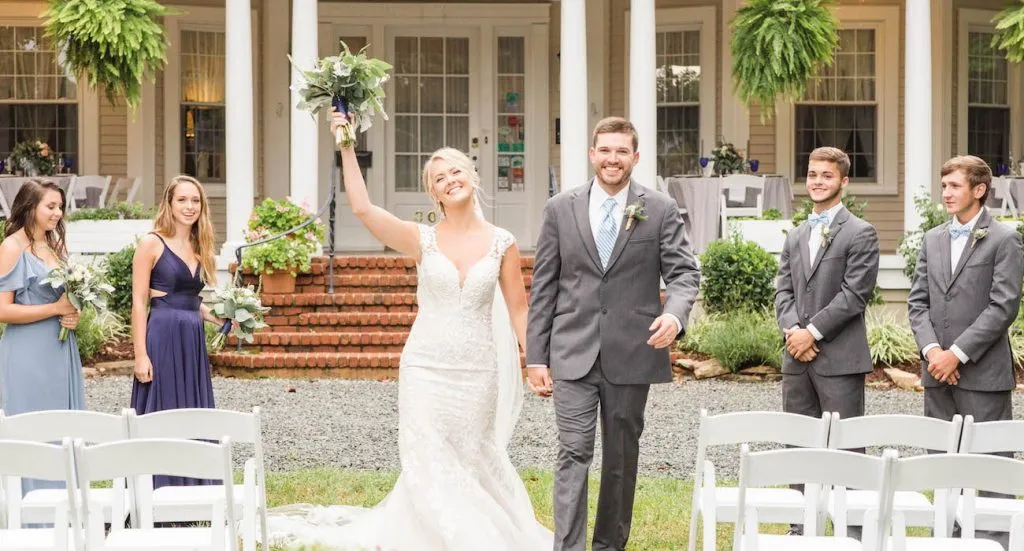 Expert Guidance and Support in Your Search
Whether you're looking to buy a bed and breakfast or searching for wedding venues for sale, these properties check multiple boxes. Beyond their current event business, many of these listings offer ample acreage and are zoned for additional development. We also have a selection of properties that, while they may not currently have a wedding venue, are perfectly situated to expand into this lucrative market. Our team of experts specializes in helping you identify the best opportunities for your needs, from a turn-key operation or a property with the potential for growth. Contact us at White Stone Brokers to find your dream property today!