E Scot Fuller-Beatty and Laura McDowell of The Bold Collaboration worked side by side for many years learning the art of hospitality running a 5-room Bed and Breakfast in Portland, Maine. They recently joined us on The Inner Circle, our exclusive community platform for aspiring and current inn owners, to share some of the secrets to their success after buying a bed and breakfast.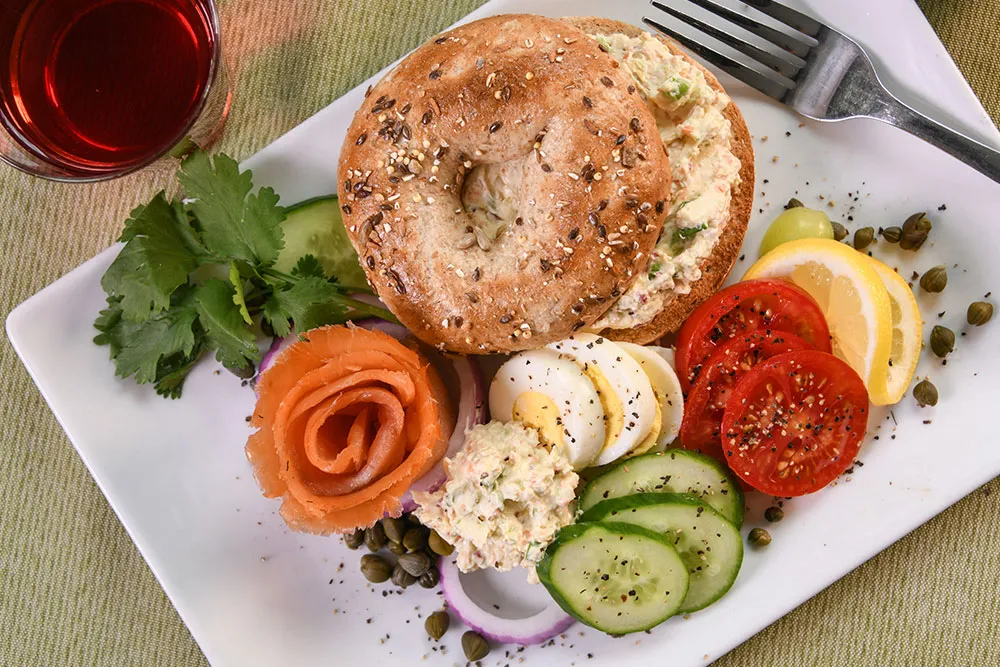 You Can Be Profitable with Just 5 Rooms
After Scot bought his bed and breakfast, he proved a 5-room boutique hotel can be both profitable and allow for the prospect of owning more properties if you manage your inn business smartly and strategically. He focused on staffing and room pricing action plans. In terms of staffing, he reminded our listeners that small inn owners don't have to pay themselves because they reap the benefits of numerous write-offs for their living quarters, food, utilities, etc. This practice opened the door for him to hire a couple full-time and fully committed staff members. Laura added how she and Scot were determined to make each staff member feel like family and fellow owners of the inn. If the staff felt fully embraced, so would the guest. Their commitment paid off in the sheer volume of 5 star reviews earned repeatedly over 11 years.
Creating Local Connections to Bring in New Guests
In addition to their inclusive staffing approach, Scot and Laura and their team became expert concierges – serving their guests' needs and forming critical alliances with their local community. Their long term goal was to partner with every type of local business possible to enhance the guest experience. For example, they partnered with their local funeral homes so guests would have a welcoming place to stay during their time of grief. What better place to lay your head than a cozy, family-friendly Bed and Breakfast? They also partnered with local real estate agents so guests looking to live in the area also felt at home. These type of alliances helped fill not only mid-week but low and shoulder seasons as well. Laura stressed the importance of NOT being afraid of partnering with your local lodging competition because when you act cooperatively, local lodging establishments will send you their overflow.
Revenue Management is Critical For Every Property Size
Running a successful bed and breakfast has much to do with how you set your room rates and the type of value you provide. When you own a smaller property, your daily rate management becomes one of the most crucial elements of profitability. Scot would spend 15 minutes daily (a sacred time he set aside) to manually adjust rates for any upcoming festivals, concerts, etc that would impact occupancy. As he pointed out, every time a room sells, you MUST adjust your rates. Even if you do have an automatic rate management system in place, you should not relegate your most crucial revenue generator to an algorithm. Focus on rates daily. You are now the proud owner of a recession-proof asset because you have the ability to adjust rates daily based on inflation and supply and demand.
You Can Start Small to Grow Big
Because of the time and energy he put into managing rates on a daily if not hourly basis, he was able to double his business value. Most notably, after only 5 years, the bank was willing to give him 1.1 million based on his equity as a down payment. Starting small and then leveraging your equity to acquire more properties is a solid plan for bed and breakfast ownership.
Join The Inner Circle to See The Full Interview
During our interview, Scot and Laura belied the common notion that profitability requires at least a 7 room property. Join The Inner Circle now to see the full interview and learn even more of their strategies for creating a profitable bed and breakfast, no matter the size! Membership is free and will give you access to our constantly growing library of content curated for current and aspiring bed and breakfast owners.